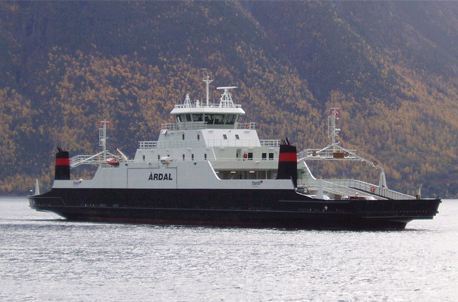 Fiskerstrand has recently entered into a contract with Fjord1 in connection with the rebuilding of MF "Volda".   The work on MF «Volda» implies replace of main engines and auxiliary engines, increase the clearance height of the ramp deck and carry out a general upgrade of the systems on board
In total, last year Fiskerstrand Verft entered into a contract for 3 major rebuilding assignments for Fjord1, where we before the holidays delivered the car ferry "Årdal" back to the Fjord1 upgraded to a 100% battery ferry. "Årdal» is Fiskerstrand Verft's yard no. 61.
Work on the conversion of «Lærdal» into a battery ferry started in August and is to be completed at the end of 2019. "Lærdal" is Fiskerstrand Verft's yard no. 42.